Rollcart and dumpster service is under contract with S & S Disposal.
Solid Waste service is handled by the Town, This service includes yard debris (limbs, leaves and pine straw).These trucks run an ongoing route through town. While it is our intentions to come by each home at least once a week, sometimes the workloads or breakdowns prevent this from happening, If your home is missed one week, it will be done on next week.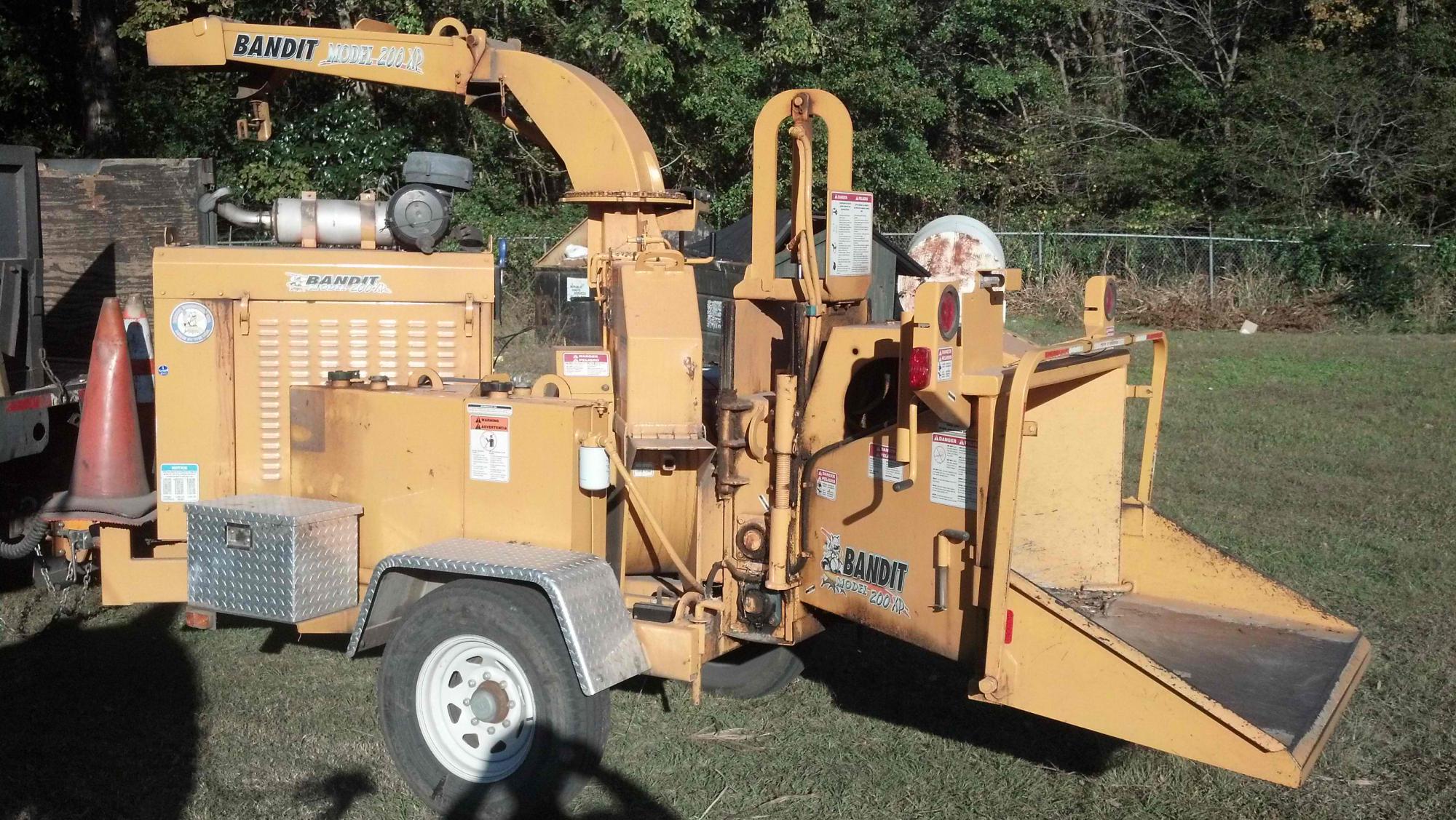 The equipment below is the backbone of our Solid Waste Collection System. We usually average removing 50 to 60 tons of yard debris from the Town every month. In 2011 we removed a total of 804.2 tons from the streets.
Our 2009 Bandit 200XP chipper handles most of the limbs and shrubberry clippings. We only chip limbs that are 3 to 4 feet long, up to 6" in diameter and can be handled by 1 person. We will not run roots or stumps thru the chipper. If your debris can't be run thru the chipper and has to be hauled away, there will be an extra charge for use of backhoe, dump truck and solid waste fee of $18 per ton.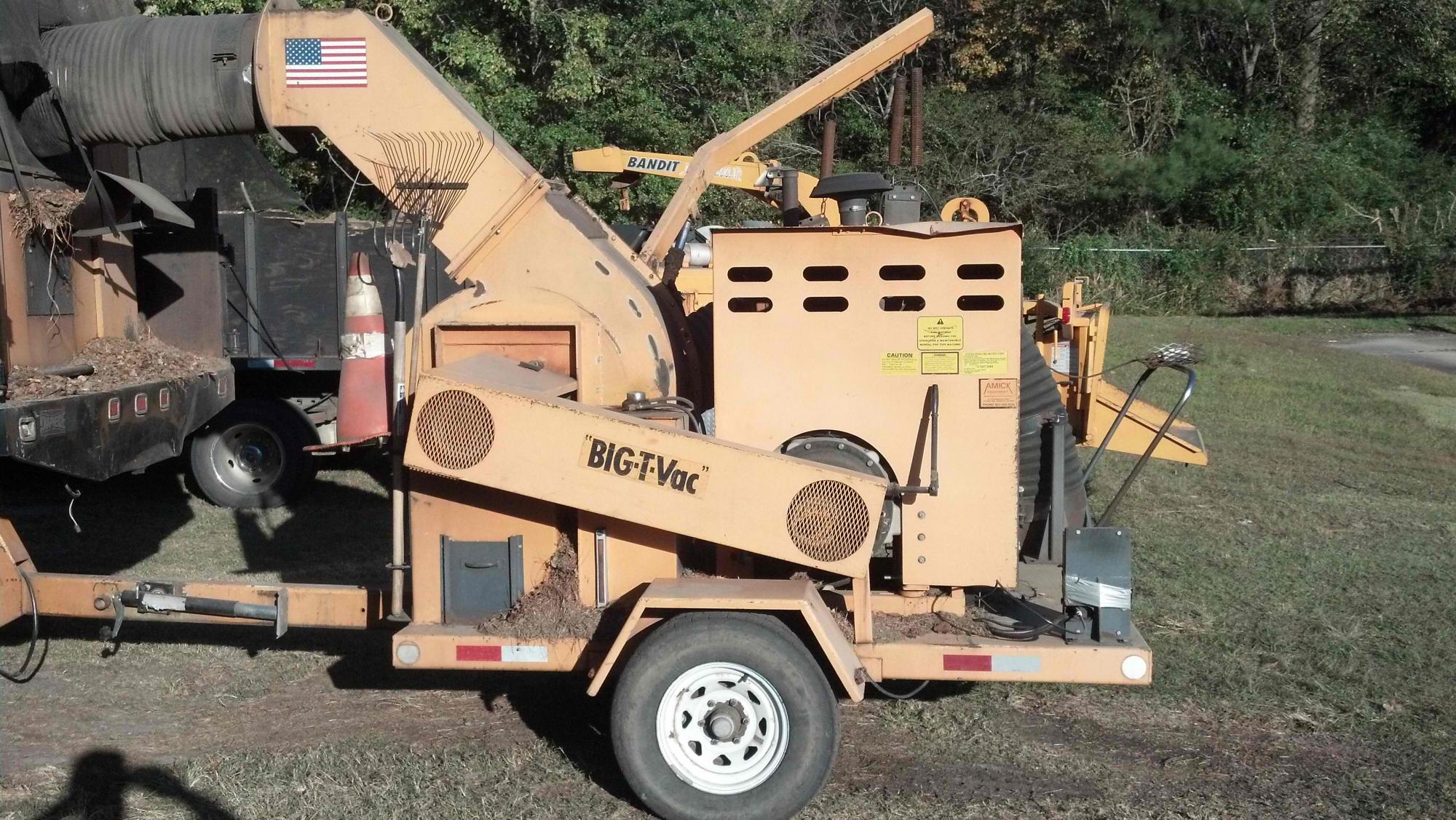 The chipper mulch is disposed of at the Hampton County Landfill (free of charge). If you live in Town and would like a load of this type of mulch (free of charge) please contact us.
Our 2005 Tarrant "Big T" leaf vac handles "sucking up" all the leaves, grass clippings and pine straw around Town. All of it's trash is disposed of at the Hampton County Landfill at the rate of $18.00 per ton.