608 First St. W
Hampton, SC 29924
Phone: (803) 943-2951
Fax: (803) 943-2182
Hours: Monday-Friday, 9:00 a.m. to 5:00 p.m.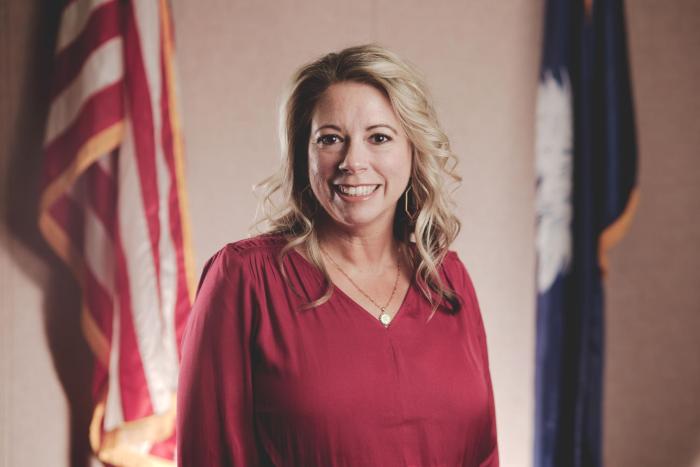 Shannon Altman (shaltman@hamptonsc.gov), Finance Director/Human Resources/Town Clerk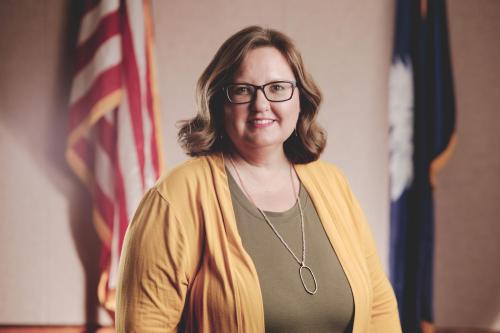 Christy Allen (callen@hamptonsc.gov), Business License Clerk/ Administrative Assistant
The administrative office in the Town of Hampton provides many services including information on business licenses and garbage services. Below you will find a summary of services and cost. Additional information can be obtained from town hall employees.
Business License
Any person who provides a service or sells merchandise in the Town of Hampton needs a valid business license. To apply, come into the office and fill out the application form. Be sure you have a good estimate as to how much in gross receipts you expect your business to generate in a year's time. We have to know the gross income anticipated to calculate the fee for the license. The fee varies due to there being so many different types of businesses. There is a minimum fee for each type of business, which covers $2,000.00 gross income. For gross income over the minimum, there is a partial fee per each additional $1,000.00 to be added to the fee. If the license is not renewed the following year by April 30th, there are penalties the business is subject to pay. The business can begin operation or start preparations to begin operation as soon as the proper fee is received by our office. We accept cash, check, credit card or money order payments. The Business License Administrator and the Building and Zoning officer have to approve the application. No business will be allowed to operate without a proper business license. If you are operating without a license, you can be fine up to $500.00 per day.
Garbage Rates Effective June 15, 2021
Residential Roll Cart $15.00
Business Roll Cart  $18.00
2 Yard Dumpster $80.00
4 Yard Dumpster $120.00
6 Yard Dumpster $165.00
8 Yard Dumpster $235.00
6 Yard Compactor $435.00
8 Yard Compactor $579.00
Main Street Roll Cart $28.00
Roll carts are picked up on Tuesday and Thursday in assigned areas. Dumpsters are emptied twice a week, Tuesday and Friday.
Garbage service is provided within the city limits and is charged to your water bill whether you request the service or not.
Yard debris is picked up on an ongoing route.